Le Mans
+ Sport cc holder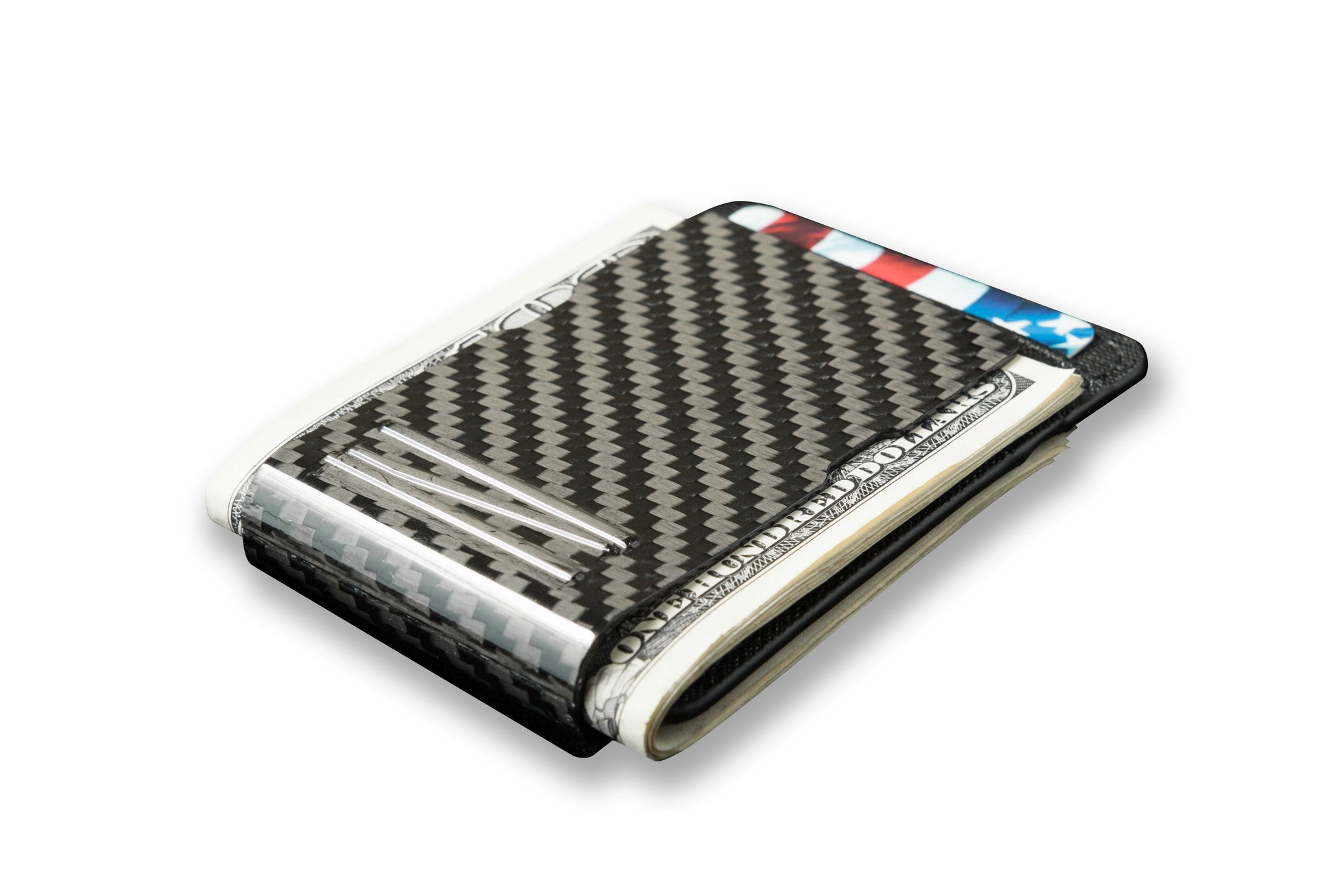 Slim and sexy, this carbon fiber money clip is the ultimate in money clips.  Its width allows for easy use and extra RFID blocking.  Its flat sides allows it to sit comfortably in your pocket without the bulge of a wallet.  The clear coat glossy finish brings a new level of class to your pocket. The Sport Credit Card Holder with six card slots is included with every Le Mans money clip.
If you choose to use the Sport credit card holder with the Le Mans money clip, it is recommended to keep at least one monetary bill between the credit card holder and money clip for optimal use.  The Le Mans clips have a maximum capacity of forty bills, one credit card holder and eight cards.  Exceeding the maximum can cause the clips to lose their tension over time.
Watch the video - "How it Works" - to view a demonstration and become an expert at using the last money clip you will buy.  Ever.
Size: 
L. 3 1/8  
W. 2 inches
H. 3/4 inches - space between curve 
Includes a limited lifetime warranty and can be used with or without one of the credit card holders